uLinky Projects
A platform for software projects and various online services.
Projects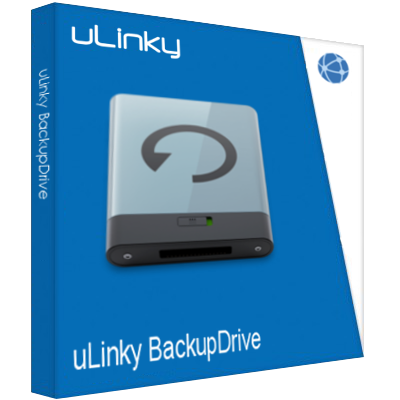 uLinky BackupDrive
BackupDrive is a free backup software for Windows. The program allows instant and timed backups of your data. The backup data can be transferred to a USB stick, a hard disk or to a server.
The project was started on 18.06.2016. The first version was released on 12.10.2017, and is available for download at the uLinky-Downloadcenter.
uLinky Cloud
uLinky Cloud is a project that is still in the planning phase. With this application, files can be stored online and securely in the cloud and shared with other people. The first 20 users get a gigabyte of cloud storage for free! In addition, there may be an Enterprise version to download, that you can store data on your own server.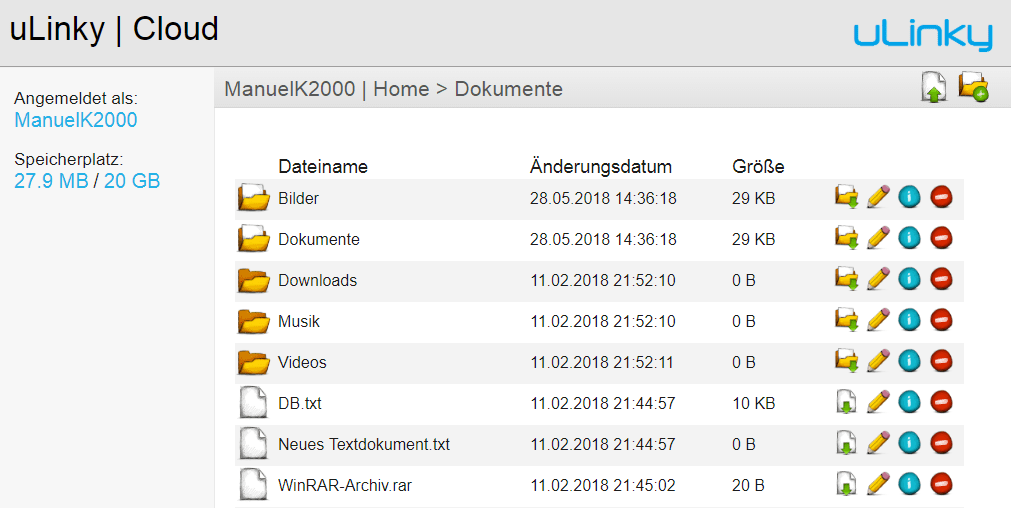 Software development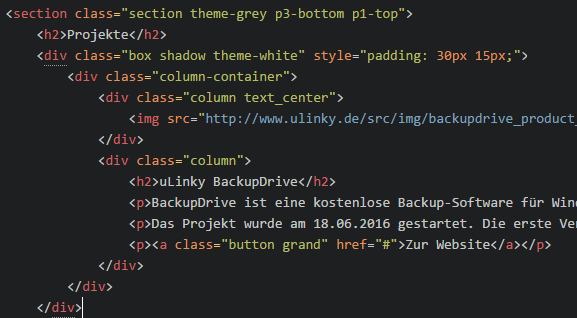 You want your own website or a special application? I develop websites and desktop applications for Windows, Linux, Mac and web apps for smartphones (Android and IOS).
With the following programming languages, a suitable application can be built for almost all requirements:
Java
C / C++
PHP, JavaScript, SQL, HTML, CSS
Basic
Make a offer